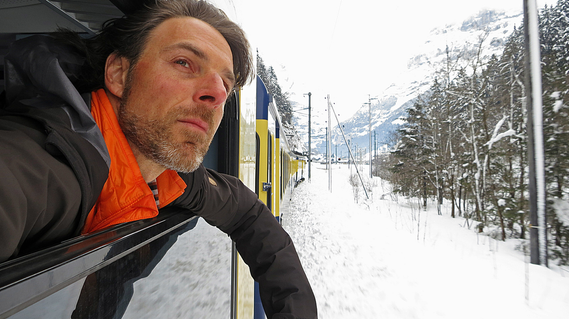 Hello. I'm Rick, a
uniquely experienced
storyteller
and creative content pro.
From Hollywood to the most remote rainforests, I strive to create nothing less than outside-the-box, branded, off-branded, re-branded, and audience-activating content that inspires and drives change.
What have I done? I've written feature film scripts, dangled from ice walls (and helicopters) to get the shot, attended ad school, collaborate(d) with impact-making nonprofits, and have worked on very, very big (and very, very low) budget projects around the globe.

Coming from a writing background first, my forte is understanding how to craft the most engaging, needle-moving project right from the napkin to the big (or handheld) screen.
AS FIELD DIRECTOR/PRODUCER (partial list)

THE GHETTO BIRD SHOW | Podcast Featuring Hall of Fame Skateboarder Kareem Campbell | website
THE HIGHPOINTERS | PBS national TV series | website
LEUSER: THE LAST PLACE ON EARTH | feature docu | website
EARTHx E-CAPITAL SUMMIT | Cleantech entrepreneur summit & event
T-MOBILE HACKTOBER SPECIAL EVENTS | T-Mobile/Metro PCS
QUANTCAST HACKATHON | Special projects | Quantcast.com
URBAN ADVENTURES WITH KARINA OLIANI | GLOBO TV Int'l
DO JEITO DELAS | Adventure sports TV series | CHANNEL OFF (BRA)
PRIMAL QUEST EXPEDITION RACE | TV series | RUSH HD NETWORK
RUNNING AMERICA | Feature documentary | NEHST STUDIOS
DESTINATION RACES | Upscale running races & trips
BOTTLEROCK NAPA | Live Music & Wine Festival
LEGACY YOUTH PROJECT | At-Risk High School Education Program
TEDx MARIN | Northern CA franchise of Ted Conference series
TRUE ITALIAN FOODS: 2010 OLYMPICS BRAND LAUNCH | Mackenzie Agency
SUSTAINABLE ENTERPRISE CONFERENCE | International Conference
SCRIPT ANALYST/CONSULTANT

New Line Cinema, Treeline Films, Readers Unlimited, CAA.