Vintage Wine Estates
CREATIVE CONTENT + STRATEGY, COPYWRITING, SOCIAL.
Working on Mr. Wonderful's wine-soaked DTC web portal, Shop Mr. Wonderful? Que magnifique! Indulging customers via the Travel + Leisure Wine Club? It's some decadent work, indeed. Both projects (and more) are through Vintage Wine Estates, owners of several world-renown luxury wineries, wines & spirits.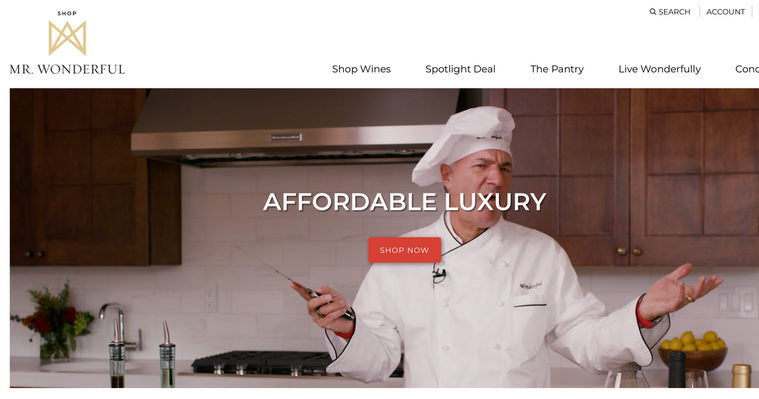 MDrive | For The Driven.
CREATIVE MARKETING & CONTENT STRATEGY, COPYWRITING, BLOGS, SOCIAL VIDEOS.
Founded by a top nutrition scientist when he found his own mojo lagging as he got older, MDRIVE is born of passion for helping people achieve their goals while enhancing energy, focus, lean muscle, stamina, and your verve for Life.
Not for everyone, only for the driven. Find out more at their SITE.
4DWN Project
OUTREACH & CREATIVE CONTENT, WEB & COPY, FUNDRAISING.
Skateboarding is not a crime! In fact, with 4DWN Project, it's quite the opposite. Founded by pro skateboarders to engage, empower, and uplift the community, 4DWN built out a world-class skatepark and multi-use facility where anyone can come to skate, learn, collaborate, feel safe, and work collectively to change Dallas for the better. More at 4DWN's SITE.
Podean
WRITING, DIRECTING, STRATEGY: Swipe Right For Profit
The old salesman pitch of yesteryear is OLD! One size doesn't fit all even in these modern, lightning internet times. Podean works with individual clients individually to create the BEST plan that's also tailored. Drop the zero agency, get with the hero: Podean.
Rainforest Partnership
CREATIVE DIRECTION, CAMPAIGN & SOCIAL STRATEGY, VIDEO CONTENT, COPY & MARKETING WRITING.
Saving the rainforests isn't just some far-flung notion to help some amazing creatures from going extinct. It's about the health and well-being of everyone on the planet, quite literally. Not to sound dire, taking action is about being just the opposite: hopeful, empowered, awesome.
Rainforest Partnership works with indigenous communities on the ground while promoting a variety of initiatives around the world for real people to take real action. More at their website.
Downwinders At Risk
CONTENT CREATION & CAMPAIGN STRATEGY
Air doesn't stop at the border of your neighborhood. Environmental and social justice doesn't just affect people of color.
Downwinders At Risk is a longtime, community-based environmental org dedicated to pressing for smarter, better policies with regards to health in North Texas. More at their website.
Restorative Farms
CREATIVE DIRECTION, STRATEGY, COPY WRITING, VIDEO PRODUCTION.
Restorative Farms is creating a new model of urban agriculture by thinking about holistic systems rather than singular farms. Underserved communities need more than just fresh food, though this is at the heart and soul of what we do. They need jobs, empowerment, civic engagement, and a way to create sustainable economic loops that continue to lead them out of the 'food deserts'. More HERE.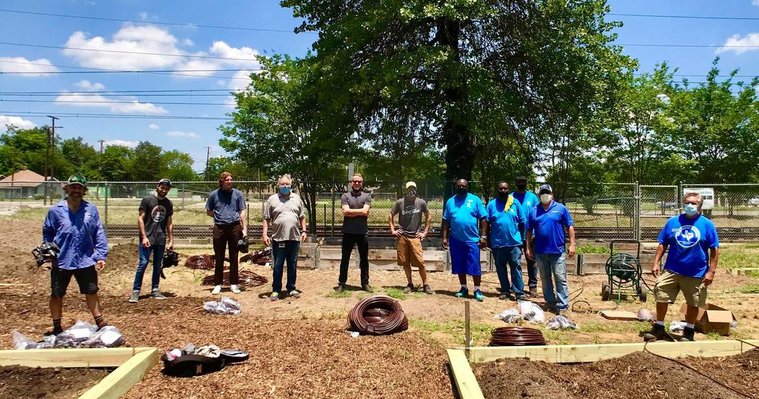 T-Mobile
CONTENT PRODUCER.
With the recent acquisition of Metro PCS, T-Mobile has greatly expanded their customer base. Looking to not only improve the in-store experience, but truly get ahead of the technology curve, they employ some of today's young, blossoming "hackers" to come out with out-of-the-box experiences and concepts to reimagine intelligent UX.
March To The Polls
CREATIVE STRATEGY, CONTENT PRODUCTION, COPYWRITING.
#Vote. America has a voting problem and it has nothing to do with the right or left. We sit at roughly 50% of eligible voters getting to the polls. Once we get down to the youngest demographic (18-24 year olds) it's close to single digits.
March To The Polls is a nonprofit, nonpartisan org dedicated to civic engagement and voter turnout. For all of us.
Napa Valley Film Festival
CREATIVE CAMPAIGN AND CONTENT MANAGEMENT, COPYWRITING, DESIGN.
The Napa Valley Film Fest has become THE premiere festival for food, wine & film. Created, directed and edited this fun, experience-smashing series of promotional trailers featuring some of Napa Valley's top winemakers and celebs. These mini-films ran before each film screening and online.
Earth Supply Company
CONTENT PRODUCER, SOCIAL STRATEGY.
Working to make a difference in the multi-billion dollar food service and takeaway industry, Earth Supply Company provides sustainable, eco-friendly and biodegradable wares across the spectrum and is partnering with some big players in the hospitality industry like The Fairmont Hotel.
Quantcast
CONTENT PRODUCER.
As a leader in the quantitative audience analysis space, Quantcast is a proactive, customer-first company. Always pushing to solve problems & issues before they happen, they've created a unique hackathon that invites dozens of their top clients to their HQ in San Francisco for an intense weekend of brainstorming... and a bit of fun.